Website development

I feel ike my website development and cargo skills have come along way since starting in second year. I managed to lose my previous website (hence no photos or infomation of the old one) but managed to keep my website link and redesign completely.

Since last year my homepage had been changed to a simpler grid displaying some of my best work. Having a mix of images ranging from traditional landscapes to more contemporary portraits and experimental images was important to show my range of abilities and interests in photography. I have also included my best selected projects that I think represent me as a photographer and person best, aswell as my ongoing project documenting Lily Barton as a young female, it is in its early stages but I think is worth putting in to show I am still creating work on a regular basis.

I also sat down with Isaac and Phoebe who helped to write an description for me, it was important for me to have it in third person because it sounds a bit better than "me me me" and lookign at lots of other photographers website this is the style that they use, I also included a lovely 10x8 paper negative portrait made by Brit as my artist image, it represents me very well! Alongside my FMP I set up a printshop and my own limited photography business (to start invoicing people to be more professional after uni) this involved a relatively simple process of entering infomation and paying a very reasonable £33 to set it up. My print shop (joshsprintstudio) is an etsy shop and it currently selling prints made in my garden on slide film, I have had a good amount of interest and quite a few sold, so I will contuinue to do this in order to earn a little bit more cash on the side, I also really enjoy running and producing prints that people do actually want to buy!



---
Working at Ted Baker and Sainsburys

During the summer I worked at both Ted Baker and Sainsburys. Working in both gave me different skills but most of all a really good level of confidence boost. Working at Sainsburys was very long, with start times at 3am and 4am but it was well paid and was good to do only a couple times a week.

Ted Baker on the other hand was very valuable and extremely enjoyable. I enjoy talking to people and interacting and helping others. They really pushed you at Ted Baker, the clothes are more premium than other shops and the expectations are alot higher which means that standards and the quality of how you act with customers is expected to be at the highest possible at all times.

Apart from the pay over a summer to fund myself the experience of working two jobs was good, it was almost like a full 9-5 job at some points which was good preparing me for 'real life' and made me realise that I definitely do not want a job like that!

---
Stephen Gill: Coming up for Air

A well needed nourishment for the eyes and a boost of motivation at the Arnolfini gallery, Stephen Gill's 'Coming up for air' is a perfectly curated and carefully laid out overview of Gill's work. From his early photographed (aged 14) to his most recent lockdown work and award winning series 'The Pillar'. We were greeted with a thorough tour of the exhibition by our guide who gave us a chance to ask questions about each project, most notable Gill's series 'Anonymous portraits' was among some of my favouite, the way it was laid out in large frames and the photographs being blown up huge really allowed for the full detail to be examined as a viewer. The series is quite relatable for me due the anonymous aspect to it, just having finished a project using AI to generate images the only thing that is left on these objects is the lipsticks that marks the end of them, they are the only part of the photograph that reveal the identity of the smokers and possible open the door into a glimpse into these woman's stories and private lives?

Gill also included objects and sketchbook's as part of the exhibtion, especially with 'The Pillar' series, where there was the trap camera covered in bird feces, sketchbooks and various smelly bird bait and insects. I think this is important as it shows some of the process and tools used to create this beautiful and unique body of work, something which I have not seen in an exhibition before.

Overall a brilliant day out and great to spend it with other photographers, dicuss books at the bookshop and generate more ideas for projects and reseach alike.


10/10

---
Clara Giaminardi

A fantastic talk by Clara Giaminardi, despite it being online, Clara spoke confidently and passionately about her portfolio, which contained some very strong 'fashion' photography. I use the word 'fashion' quite loosely because her work is very personal to her and the portaits are lit and setup in a way that do not come across super 'fashiony' to me they are more of a documentation of a person's body or the way that a perfromer moves in a dynamic and meaningful way. One of Clara's early influences was August Sander, I found this very relatable and could see his influence in her early work especially, the style and framing of her portraits wen studying photography at university are carefully considered and reminded me alot of some of my own portraiture.

One of Giaminardi's main subject focuses was on feminism and the female body, aswell as being represented as woman in fashion which has been a challenging area of focus for many years and it was obvious how passionate Clara is about it. For me, my portfolio 1 was most relatable in terms of this talk, my work with young female students and making portraits of them focusing in on these girls becoming woman and the change and confidence within their own bodies and this was why I found some of Clara's work in direct relation to mine, and it has inspired me to continue making portraits of young woman.

I asked 'Have you ever had to work with akward models?' to Clara. I wanted to know this as I sometimes struggle to direct subjects, she answered 'It is important to make the models feel at ease and as comfortable as possible on set during the shoot, part of your job as a photographer is to make people feel themselves both in front of the camera and off camera.' I thought this was a confident and truthful response to my question and it is clear from looking at her images that she has successfully done this and within her models you can see how calm the set is, especially when working with lots of animals!

7/10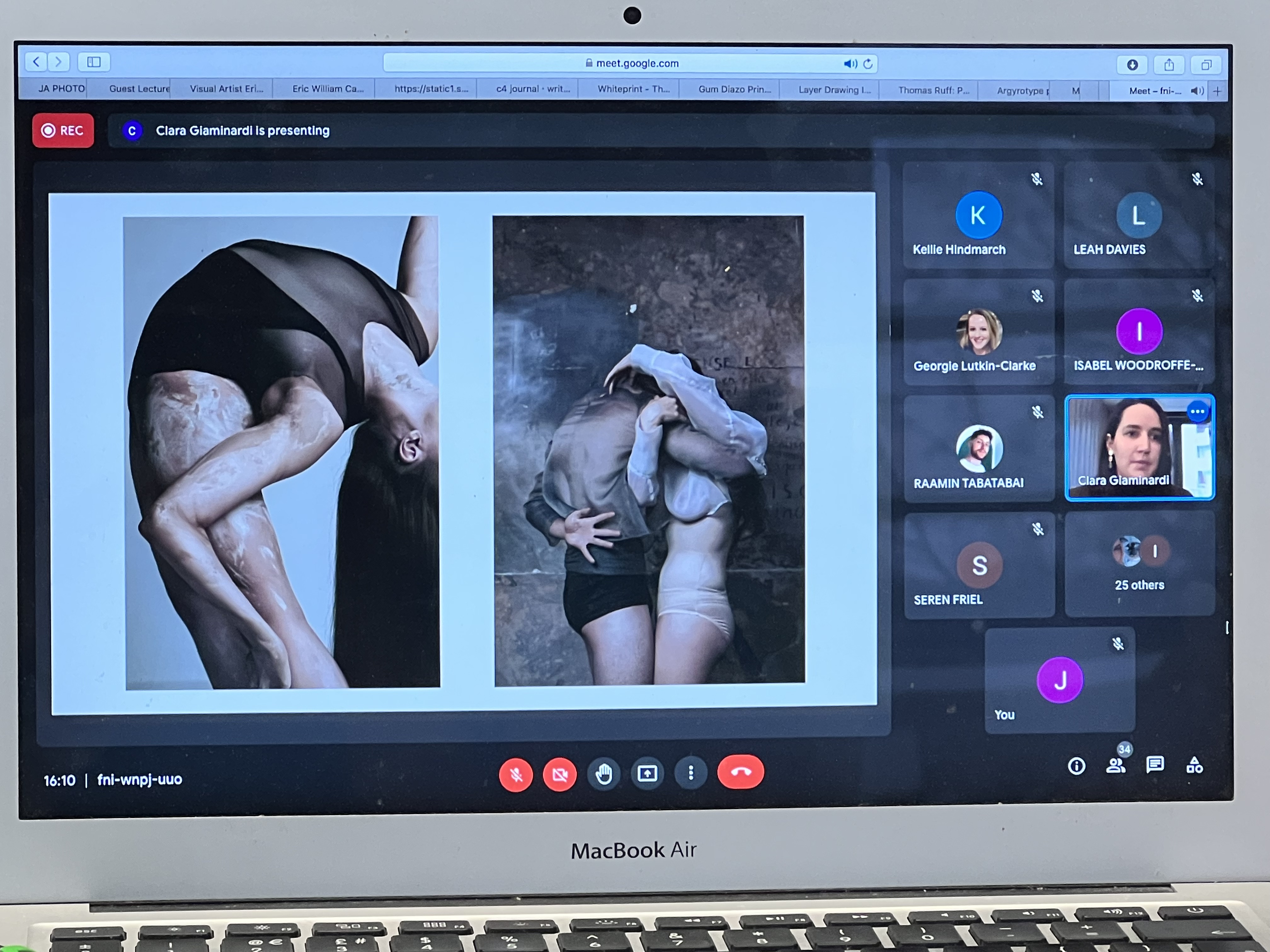 ---
Michelle Sank

Michelle's work is so relatable and she spoke so openly and honeslty about the problems she encountered when photographing her subjects, such as access and allowing the people to be comfortable in front of the camera. There was one image from her series 'Endgame' following adolescence boys who have offended or been in prison. She spoke about the interaction that she had with this one boy. She explained that he was nervous to have his portrait taken, but once they had a conversation about what was happening he immediately opened up to her and the camera, allowing the boy to be truthfully documented by the camera. I found this particular interesting in relation to some of my portraiture as I feel it is important for the sitter to be as comfortable as the photographer, Michelle understood this too.

I asked Michelle 'How do you cope with failure when working with photography?' to which she replied 'Failure is and always will be the most important part of taking photos, it helps my mind to open up to new ideas or to refine the ones that were unsuccessful. If I could give you one bit of advice when making work it would be to have a thick skin and to 'take the leap into the unknown'. I loved this response, it was such a positive outlook on what it means to fail and was especially helpful to better undertsand what my own failures mean at the start of my Final Major Project.

9/10
---
Kalpesh Lathriga

'Have a life outside of photography' is how Kalpesh started off his talk, which I thought to myself, photography is my life!

He also said that he didnt get a commision from a newspaper in his early days because his work wasn't color, I was a bit worried when he said this as the majority of my work is black and white and alot of the time that is how I will work on a project. So at the end I asked Kalpesh does he think that it would be a problem in today's climate? To which he replied, no. He said to be true to yourself and have confident in your work and the way you make it, and that when you are looking for work try to go to places that may suit your style or aestics of work.

I always have a real problem when photographing people, the question 'How does this help them?' always pops up and this was something that Kalpesh talked about in relation to his work of photographing in refugee camps, he always asked the question 'Is there something you could do for these people or are you just a bystander?' because during his early work he was working for charities and agencies to make photos to raise awareness but he soon realised that he could do soemthign to help them there and then by organising food, transport, helping out in the little ways. I had a lot of respect for this and could see how deeply Kalpesh cared about the ethics of his work.

I was in absolute awe of Kalpesh's work both aesthetically and contextually they are powerful and beautiful, one project in particular 'Anglo-Afgan war' really hit me in the feels. One set of photographs in particular, young lads holding their guns. It was so powerful and told me everything I needed to know about the work and this notion of 'boys and their guns' (as kalpesh put it). Alongisde this Kalpesh also photographed the downtime of the lads and spoke about he he was able to build relationships with each of them quickly as he spent more time with them, which is something that I strive for within my own work.

9/10


---
Amak Mahmoodian
It was an absolute pleasure to meet the great Amak Mahmoodian and not only listen to her talk so passionatly about her work but also sit down and talk to her about my work too. She was concise yet fair and gave me many useful tips on sequencing and bookmaking that I have since implemented and I feel like Amak understood my work just how I imagined it to be interpeted by a stranger. It really helped to also sit down with the 2nd years and talk about their work with Amak too, she was just so inquisitive!

Amongst the highly intelligent practice of Amak there was one project that immediately hit me in the stomach, that butterfly feeling when looking at the pictures which was 'Gereh'. The ties both metaphorically to the memory of her grandmothers scary aswell as the physcial knots that Amak found within strangers own scarfs is just such a bizaree yet beautiful way to approach a subject like this, it could have been done very half heartedly but I immediately felt Amak's connection to her subjects and her image making (which is skillful and carefully considered).

I enjoyed listening to how Amak made these photos, sometimes using a hidden camera, sometimes stoppign strangers and asking to make a photo and also organising to meet these woman to make photos. This coordinated approach to creating work is something that I take inspiration from, Amak uses her skills both as a photographer and a 'people person' to interact with these woman and create imagary that tells us everything we need to know about the lives of each person. VERY clever work. It was also apparent to me that Amak sequences the photographs in a typological approach, this is something that immediately caught my eye and I was easily able to relate to display of the work.

I also asked Amak the question: 'What made you want to get that tatoo?' to which she replied 'My Father had this same tattoo and I decided to get it for my 40th birthday, it was very painful!'

This connection to family that Amak has both photograpicly and within her personal life is so relatable and although she is not able to see her family, hold them, she always appears close to them in some way. Thank you Amak!

10/10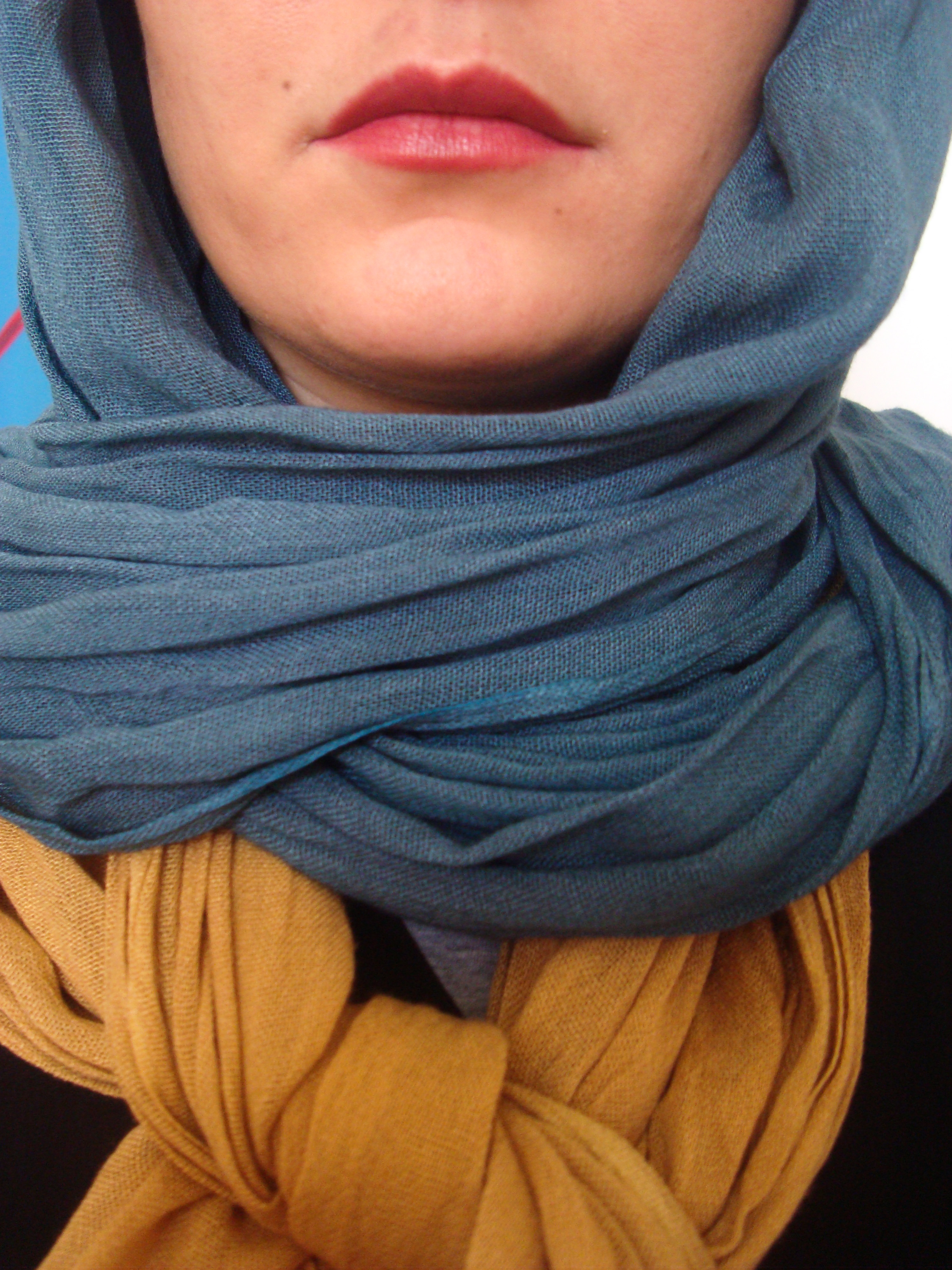 ---
'Being an Artist, Being a Photographer' Panel discussion, The Drawing Rooms.
Myself, Jess Angwin and Poppy Winter took part in a panel discussiom hosted at The Drawing Rooms in Bath based around the question 'Art vs Photography'.

It was challenging yet so rewarding and I am so grateful I was able to do it with my two best freinds very special. Many of times we were put on the spot to respond to some tricky questions which we all managed to tackle confidently and clearly.

We were all asked at one point 'Do you consider yourself an artist or photographer?' to which I responded I wasnt sure and didn't want to label myself too early. But actually since then I have been doing some thinking and alot of picture making, and I would consider myself a photographer. I explicitly use a camera to create pictures which in my mind comes under the umbrella of an artist but classing myself as a photographer is more nich, and to be more specific a 'Fine art documentary photography'. My work spans across both plains of the traditional documentary image making but with a fine art twist that uses photography as something more, something bigger than just making a pretty picture. I ask questions with my camera and alot of the time I am able to help process my own thoughts and feelings too better understand myself.

Overall the talk was a brilliant experience and very rewarding both though the practise of public speaking and debating, aswell as free drinks after!

10/10!!
---
Jem Southam

Everyone was saying the same thing about that day: 'magical'. Jem has been my hero, influence and inspiration since starting my degree, and to sit across the table from him and present my work was something of a dream come true. I was nervous and immediately curled back into my shell feeling very shy but I sat and listened to him speak absolutely words of wisdom and just trigger an emotional feeling in all of us that I had never seen one man do before in my enite life.

I see so much of my Mum in Jem, which is why I was drawn to his work and the way he talks about it in the first place. To hear him talk about 'The Red River' himself was magical, I never truly understood what the work was about until Jem fully explained it, and by the end I was emotionally drained and just gobsmacked at the level of depth and thought that goes into his picture making. I feel so unbelievably privileged to meet my hero, I know he is just a brillaitn photographer and gentle person but he is so much more to me, he inspires me to go out and MAKE PICTURES!

Looking at his new work 'Four Winters' which will be published this year was strange to see such a different way of working, using digital. But Jem's mindset of 'I like the pictures, so I am going to make more' is just so relatable. I too make pictures 90% of the time because I want to and because I enjoy it. The work is different yet similar to the rest of his work, an underlying question yet beautiful consistent and motivated image making make for a breathtaking series of images, I can't wait to see the book!

100/10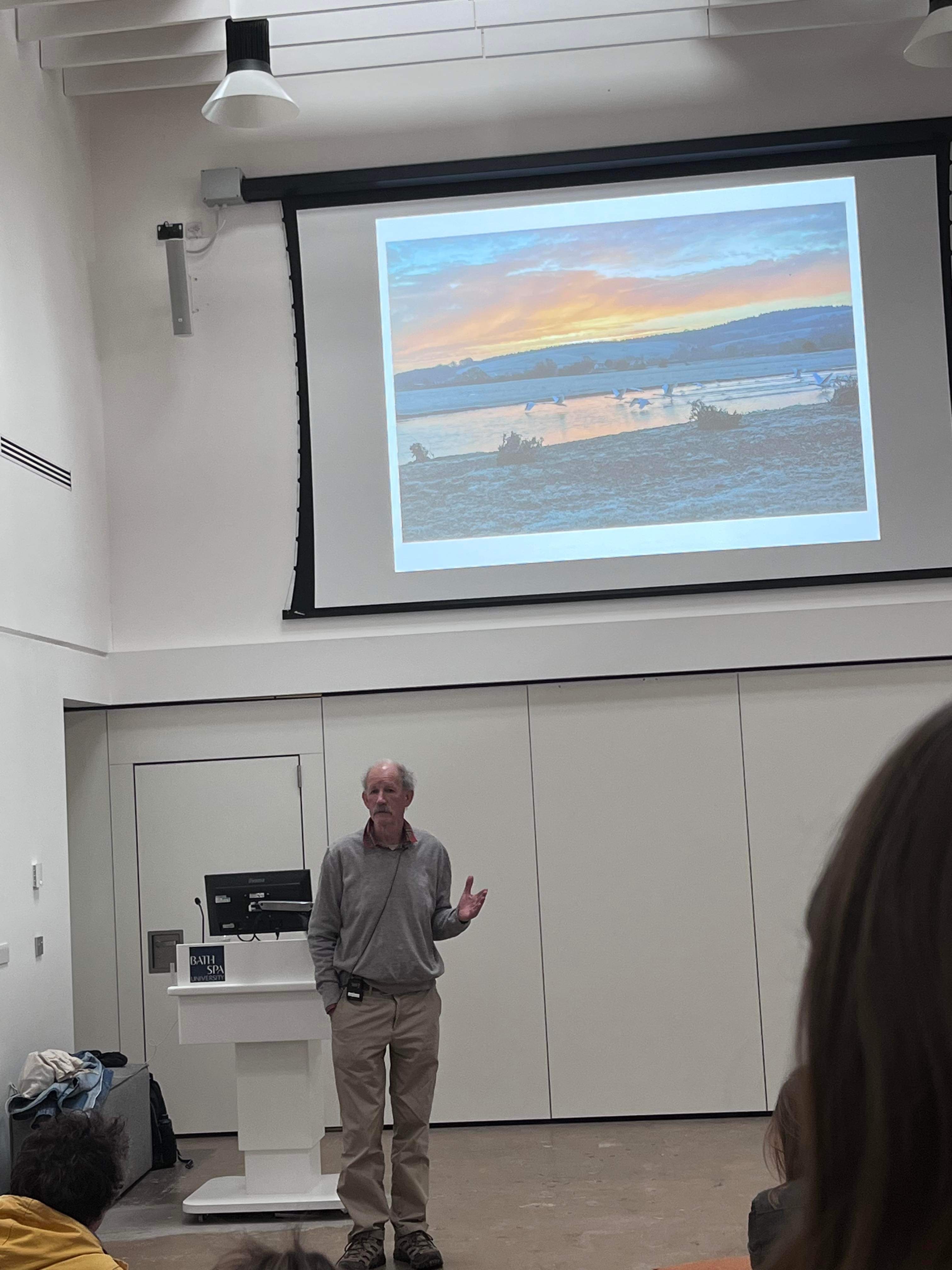 ---
Visit to the RPS IPE 163

Jess and I decided we needed a few hours break from uni work and visited the IPE 163 at the Royal Photographic Society at paintworks. It was a well needed break and relaxing, quiet moments could be spent looking at photographs from the competition. I enjoyed how unison the exhibition was, with all the frames being the same colour ( a nice matte black stained wood). This has begun generating some ideas for framing for the degree show and what colour, size and type they could be.

I had the privilege to see Alys Tomlinson's 'Lost Summer' portraits there too. I admire her work greatly and take alot of inspiration not only from the photographs themselves but the way she makes images using a 5x4 camera and black and white film. I have also decided to back her lastest book release (Gil Isolani (The Islanders), I feel I resonate with her alot and so to see how she displayed her portraits of the young students in their prom outfits was a magical Experience.

I also discovered the work of Richard Beaven and a portait that he had in the exhibtion. It reallt hit me in the stomach as soon as I saw this beautifully contructed image of 'Sally McCarthy' from his series 'All of us'. Where he spent a year maing 276 portaits of strangers and residents from his home town in Ghent NY. I was so struck by this photograph, it reminded me so much of both my Mother and Grandmother. The proud posture, arms crossed and cooking pinny wrapped around her waist, it reminded me of a mucn simpler time. The light is absolutely stunning in all of his pictures and the classical environmental portait composition allows for his subjects to sit beautifully within the context of their surroundings.

A fantastic experience that I hope to visit again next year, and hopefully be apart of someday!

9/10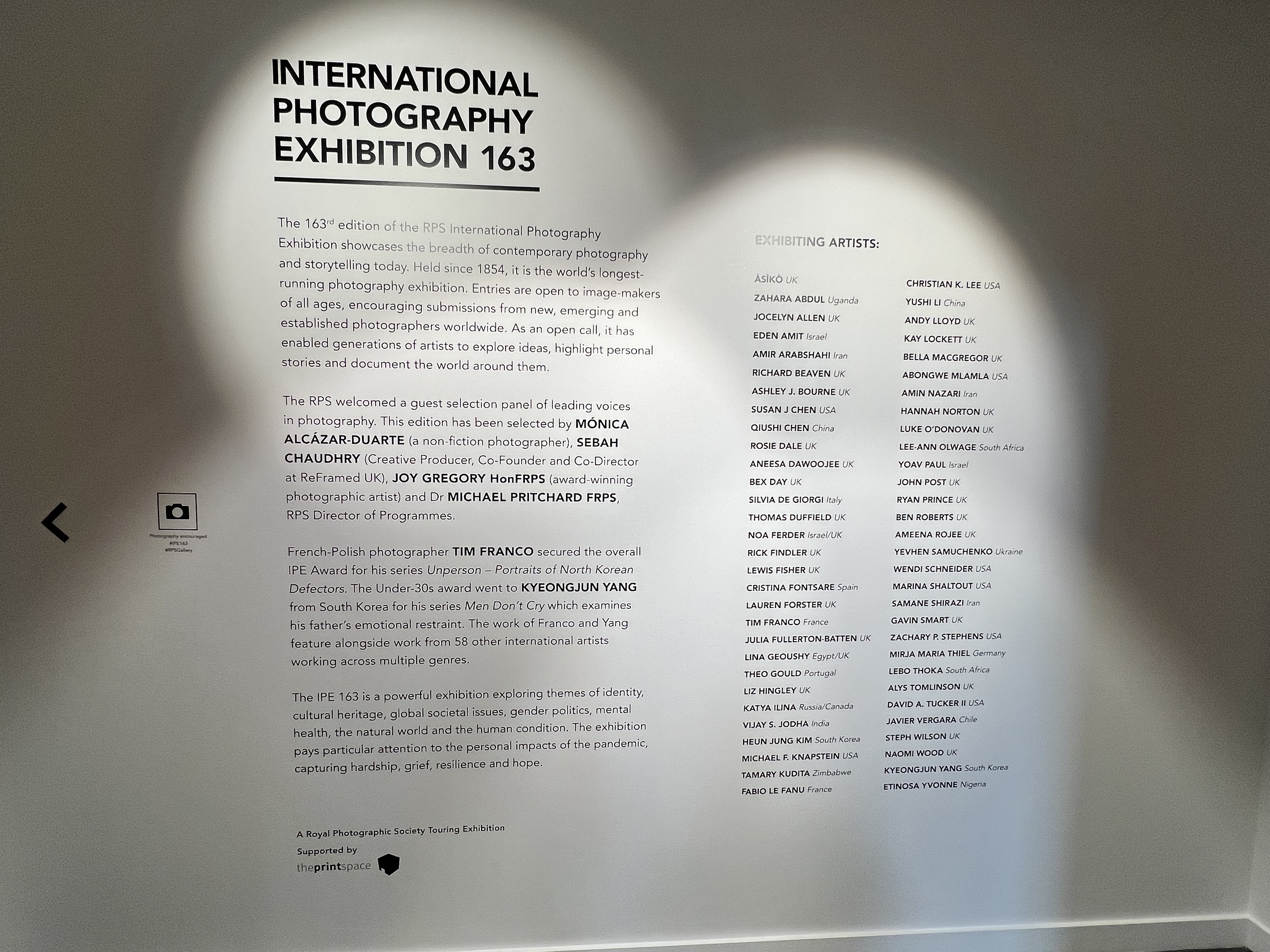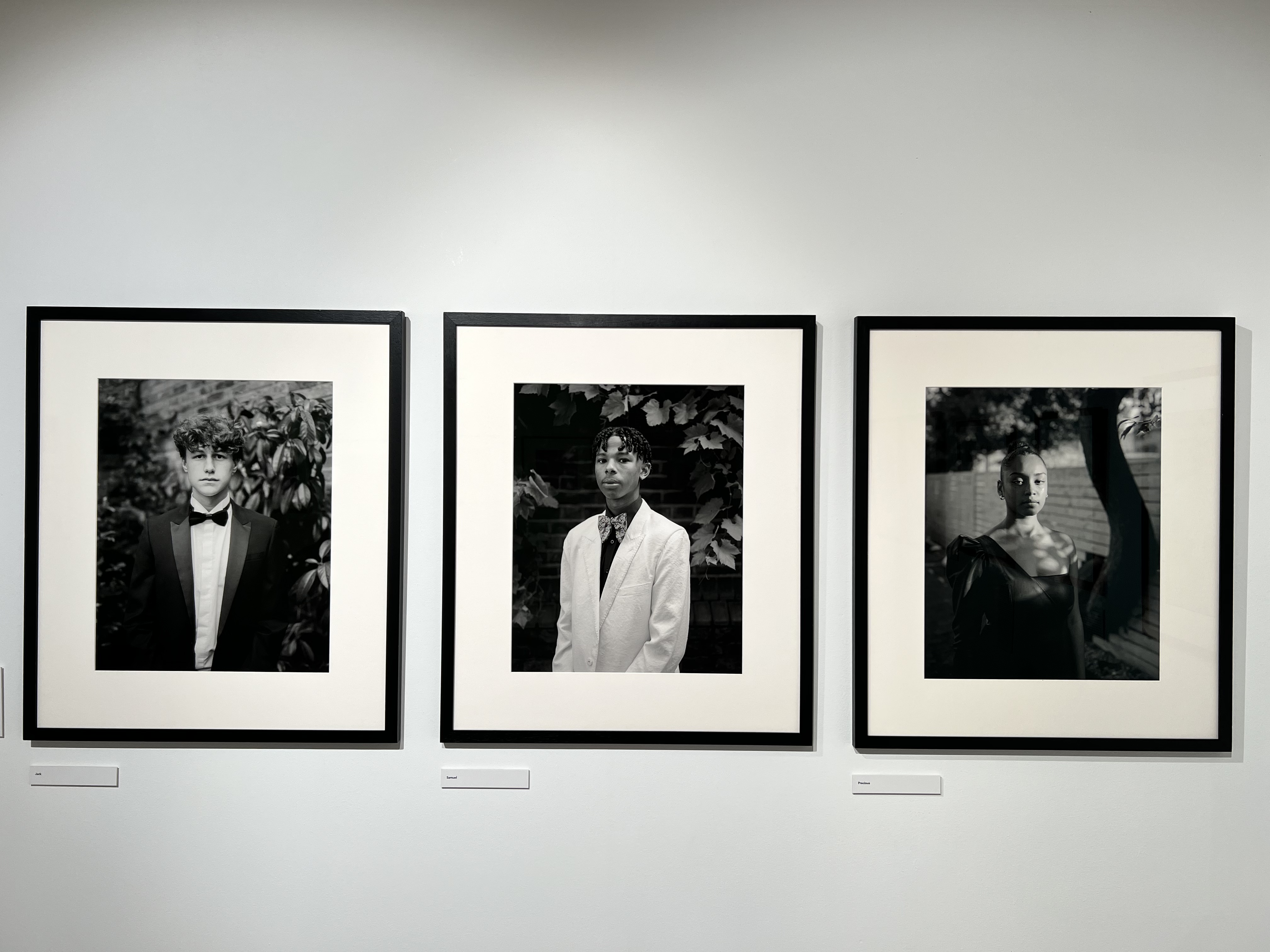 ---